The workshop is hosted by Ghent University in the capital of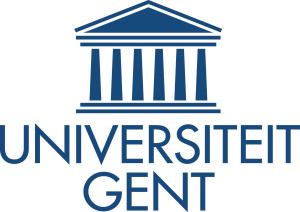 East Flanders, Belgium. UGent was founded in 1817 by King William I of Orange and is currently a top 100 university. The motto of the university is Durf Denken 'Dare to Think'.
The workshop venue Het Pand ('the estate') is a former Dominican Monastery that now serves as a central meeting place for events hosted by Ghent University. Het Pand is conveniently located in the center of Ghent, nearby several picturesque and historically important attractions.  It is situated on the river Leie, just under five minutes from the Korenmarkt, where the nearest tram stop to and from the Ghent-St. Pieters train station is located. More information can be found on Ghent university's webpage.
TRAVEL
Ghent is easily accessible by train, with multiple trains leaving Brussels (Noord-Centraal-Zuid) and Antwerp every hour. If you are arriving by train, book your ticket to Gent-St. Pieters.
By plane, the closest major airport is Brussels National Airport. Several smaller airlines fly into Charleroi. However, we recommend flying into Brussels, as trains can be taken directly from the airport to Ghent (with or without a layover in Brussel Zuid), while traveling from Charleroi is more of a hassle (there is a bus service, but it is less predictable and does not run as early or as late as the the trains).
From Gent-St. Pieters Station, you can easily find the conference venue: simply go to the tram stop to your left (past the bicycle parking entrance) and take Tram 1 towards Wondelgem/Evergem and exit at the Korenmarkt stop. Walk towards the church, hang a right, and walk straight for 5-7 minutes (you'll walk over a large bridge over the river Leie) until you come to St. Michael's church on your left. Turn left at St. Michael's and follow the building until you reach Het Pand on your left. The building entrance is set back from the sidewalk through a small green space.